Lite and light may have similar pronunciations and meanings, but they are completely different words. Their usage is the primary distinction between them. For example, light is often used to explain something easy to carry or see, whereas lite can refer to a low-calorie version of a food or drink.
Main Differences
Lite can be used informally when describing a simpler version of something or someone. For example, you might see phrases such as lite film noir, a lite version, and lite news. In other words, something that is lite is easier or less intense than the original.
Informal contexts aside, the spelling "lite" in formal settings is ill-advised. This alternate spelling is also not accepted in other senses of the word light.
What is Lite?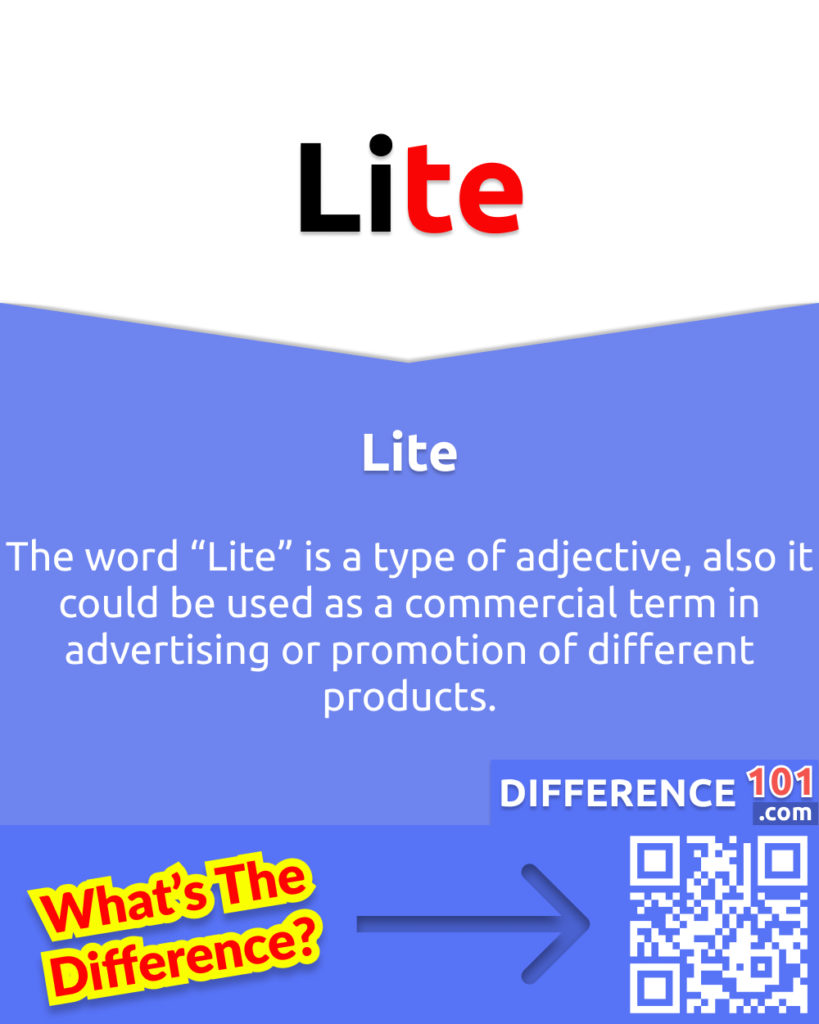 The word "Lite" is a type of adjective, also it could be used as a commercial term in advertising or promotion of different products.
What Does Light Mean?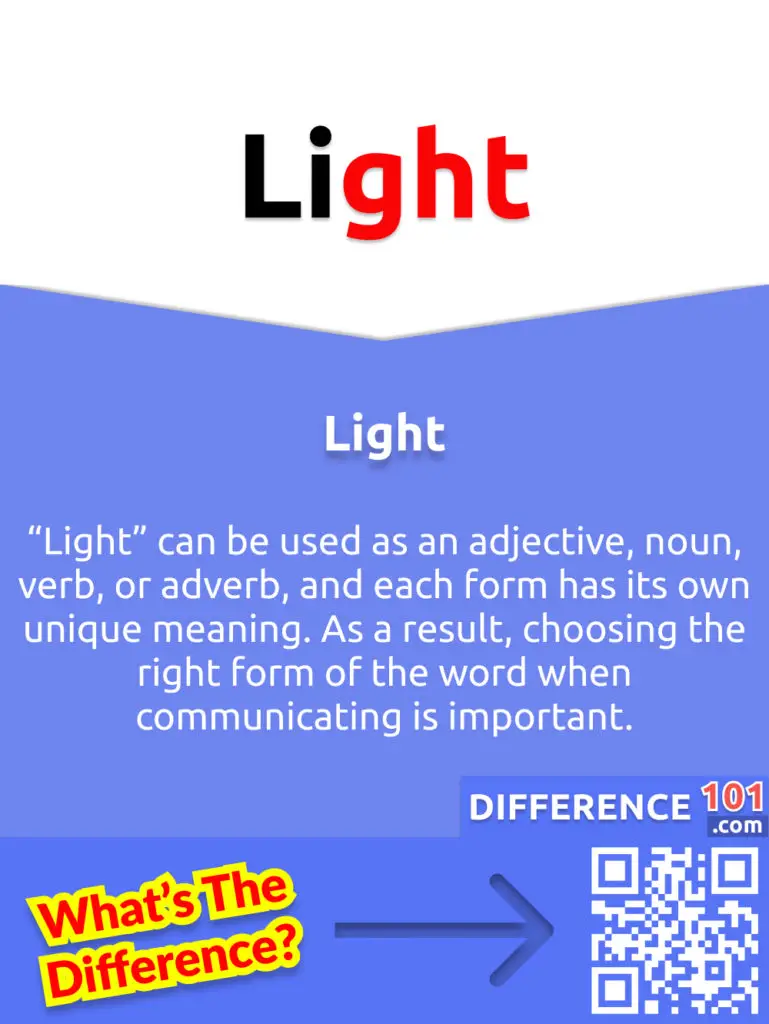 "Light" can be used as an adjective, noun, verb, or adverb, and each form has its own unique meaning. As a result, choosing the right form of the word when communicating is important.
Noun Examples of Light
The natural light stimulates sight and makes things visible.
Light is used to illuminate an area.
A ray or beam of light.
Verb Examples of Light
I'm going to light the candles so we can have a romantic dinner.
The fireworks light up the sky.
He attempted to light a fire, but it wouldn't catch.
Examples of Light as an Adjective
I need a light jacket because it's a little cold outside.
This room is too dark, can you turn on the light?
5 Key Differences Between Light And Lite
| Basis | Light | Lite |
| --- | --- | --- |
| Meanings | Different meanings | Lite is mainly used for products, beverages and food that contains low numbers of something, e.g. calories etc. |
| Usage | As a noun, verb, adjective, and as an adverb | As an adjective |
| Context | Is used in a general context | Mostly used in relation to different products |
| Formality | Used often in formal writing | Never used in formal writing except for brand names |
| Example | Please turn on the light! | Lite Coke  |
Comparison Chart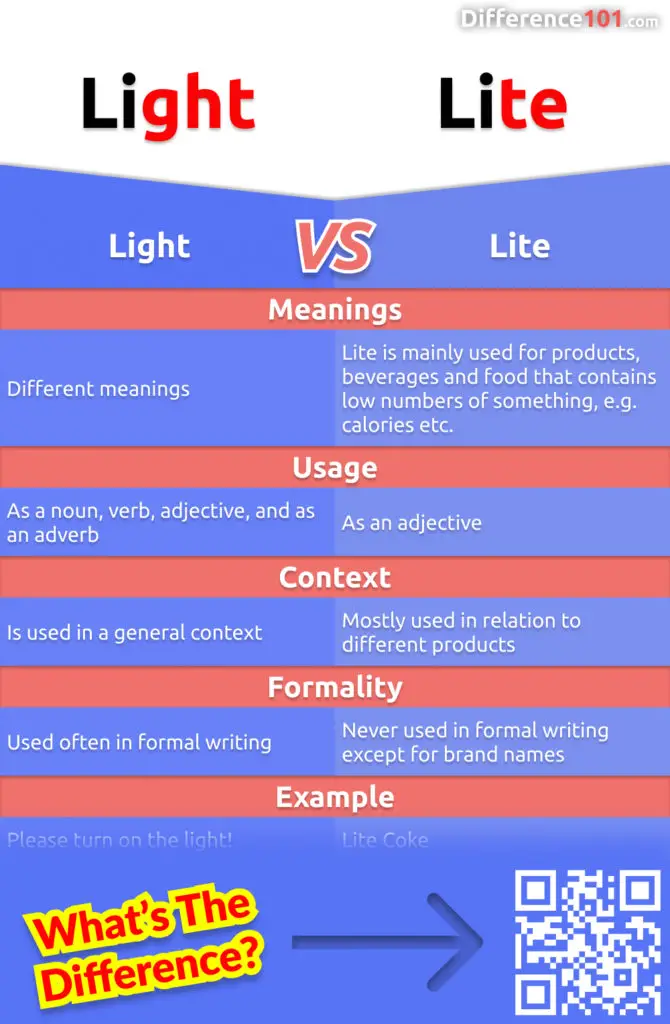 Conclusion
Lite is used solely as a type of adjective. Conversely, light can be utilized as a noun, adjective, and verb. As an adjective, both words can mean something that is not heavy. For example, you could say, "this bag is light" or "this bag is lite." Ultimately, they both mean the same thing.